LED rental screen is a kind of LED Display screen specially used for mobile stage performance and artistic activity performance, with rich display content and all-weather use ability, which is more and more widely used. The LED rental display screen is generally designed as a custom-made die-casting aluminum box, which is light and thin, quick disassembly and convenient transportation, suitable for different areas of application places. It can be processed synchronously and asynchronously, and can accept the access of DV, VGA, dhmi, SDI video, 4K signal, composite yuy and other new signal sources. Video, picture and text can be played at will.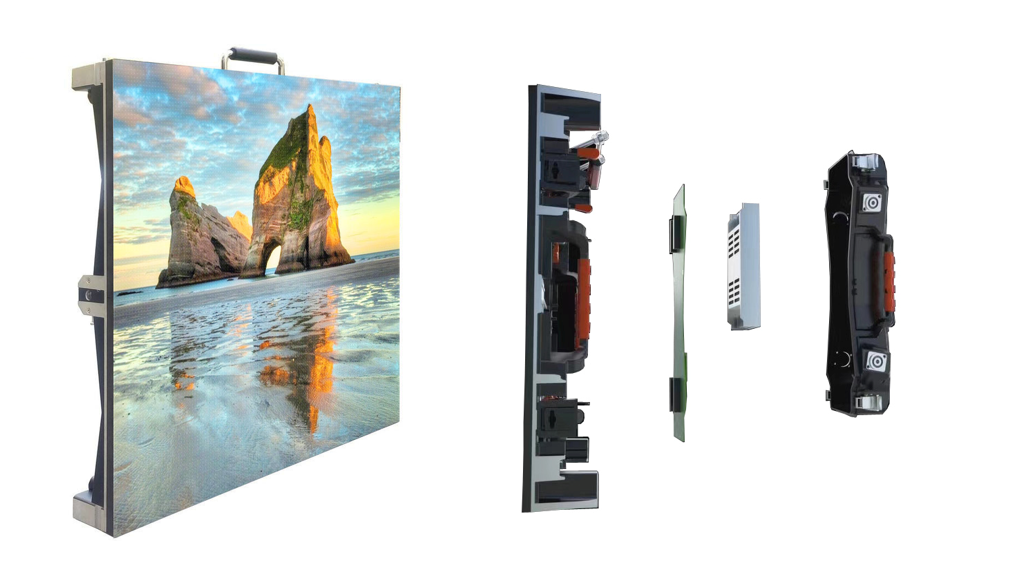 Mobile Led Screen features:

1. The light, thin and fast lock design of the box body enables quick disassembly and assembly during use. It is equipped with an aircraft box, safe and convenient transportation. The box body can be equipped with arc lock and rotate the lock at ± 15 ° to meet the use requirements of customers for different sites.

2. Signal source: support any direction of signal source, meet the arrangement and placement of different boxes, and create different effects and pictures.

3. Levelness: the box body adopts die-casting aluminum structure, with high precision, good flatness and no shadow.

4. The screen body is equipped with a video processor, which can delay AV, VGA, DVI, HDMI, SDI and other signal sources to achieve full screen, split screen, picture in picture, live broadcast and other effects.

5. Picture: the screen body adopts high brush IC, high gray level, waterless ripple and scanning line, which can easily meet the high-end requirements of stage performance and broadcast.

6. Heat dissipation effect: the box is made of aluminum material, which does not need built-in fan air conditioner, etc. to reduce the power consumption of the box and work more quietly.

7. cabinet size: now it is mainly used for LED rental panel box size of 500 * 1000mm, 500 * 500mm, 576mm * 575mm, 512mm * 512mm480 * 480mm and other standard boxes.




Application scenario: widely use stage rental, press conference, stadium, 4S point, sales center, lecture hall, multimedia video, hotel, conference room, etc.
Precautions: the screen body is divided into indoor and outdoor, indoor screen body shall not be exposed to rain, edges and corners shall not be collided, and shall be handled gently.